Applied Metals Technology, Ltd. (AMT) helps customers improve product, reduce lead-times, and avoid wasteful scrap with a variety of product enhancement services.
Media Blasting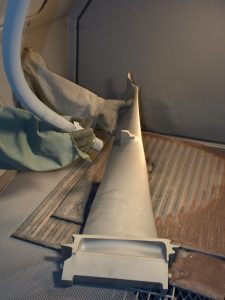 Media blasting is a service AMT has been providing since inception. We are experts at removing discrepancies in customer product across all industries. Our media blast equipment uses all types of media and will process parts 12 feet in length and 24 inches wide, as small as .125 inches in diameter.
Shot Peening
We improve the strength and performance of our customers' products through the process of shot peening. AMT uses OEM certified processes for shot peening.